After hip prosthesis, living actively for now and for the future
2. Don't compare with other people, compare with yourself from yesterday. Postoperative rehabilitation requires recovery not only in the body but also in the heart.
Q. There are many questions about postoperative rehabilitation, aren't there?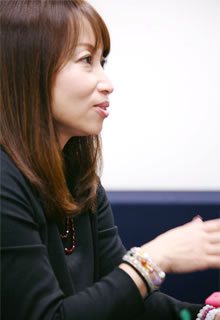 A. There seems to be more people concerned about rehabilitation. It was very difficult, but it was also enjoyable. I'm getting better every day. Today is always a better day, so don't worry.
Q. I'm not afraid of rehab. But does serious rehab begin from the day right after surgery?
A. Usually, but I had a fever of 38 degrees or more for five days, followed by rehabilitation from the sixth day after surgery. If you are young, you will respond by resisting the introduction of a foreign substance into your body.
I was able to go to the bathroom with a wheelchair and walk with a walker from the second day after starting rehabilitation, but still it was a bit painful and I thought it would be better to hold on to something to support myself.
Q. What about pain after surgery?
A. As with anything, there are individual differences. In my case, I thought that I was feeling pain and I could not sleep, so I was prescribed a sleeping pill. I didn't even know if it was really painful or if it was a memory of what I had before. However, I was glad that I could feel that the pain was disappearing all day long with every day.
Q. Consultation with someone who has experienced the joint replacement surgery is very helpful. Then, after leaving the hospital, I have heard that there is a slight feeling of an "unnatural leg" for a while, but what about your experience?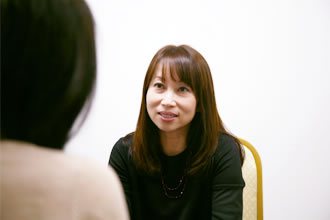 A. There is no discomfort at all today, but for half a year there was a feeling of stiffness, probably in the muscles around the joints. Also, it seems that it takes a little while for the muscle to be repaired, and I felt stiff.
However, it gradually disappears, and it was not a sense of discomfort that would delay work. I think that ordinary work can be done without difficulty.
What I was most worried about was that when I was sitting up in a chair, my legs got stiff, or I couldn't get up straight, but that was also resolved.
Q. And there are almost no problems now?
A. Yes, thankfully. I am just treating the hallux valgus of my right foot. I do not know the cause and effect relationship with surgery, but I think that high heels can be worn without any problems, and the dominant foot will support more of the burden.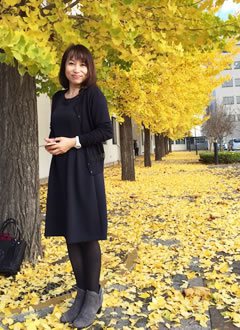 Q. How long did you take after getting discharged from the hospital before returning to work?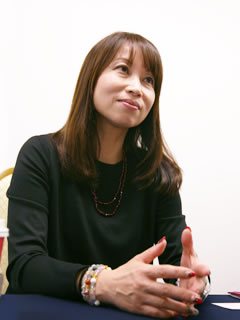 Discharge occurred 3 weeks after surgery. My surgical procedure was said to be about 4 weeks, so it was a little sooner than expected. I left the hospital at the end of August, and returned to work in October, when late classes in professional schools start. At that time, I no longer needed a cane. But the fact is, I was nervous enough to say that I had pulled back until then.
Q. What was the source of your energy?
A. What should I say ... It may seem irritating.
As an image, I thought that I could return as soon as I was discharged from the hospital, but I did not go that smoothly, "I wonder if it will be better in time for the new semester". It's strange, though I was fine at the hospital, I hesitated to go outside when I go home.
One reason is because I was equipped with a cane, and I was worried about people looking at me. I practiced walking after dark, where there are only a few people who I know shopping. But I did not know what to buy. It felt difficult. It may have been a little mentally exhausting in the accumulation of such things.
Q. How could we you overcome that situation?
A. Gradually, rather than doing something special. I started with housework little by little. What was surprisingly difficult was cleaning, but it got better little by little, and the discovery that "I was able to do this today" pushed my mind forward.
I think women should want to be as fashionable as possible when they go out. I consciously put on my nails and makeup before teaching. Then I felt that I could get energy from the outside.
Q. That is surely effective for women. By the way, what about "dislocation"? After all do you care?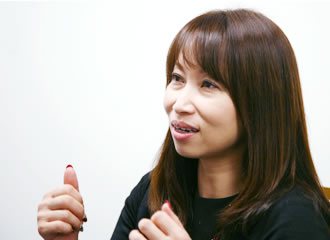 A. I was very concerned about it at first, because my doctor talked to me about it a lot. For about 2 months I slept with a pillow. However, I felt I was stuck at that time, so I moved in the range of each person's range of motion, and I took a posture that said, "This kind of posture is not good." I think it would be better if it were not.
Besides, I think that it is better to leave it to nature.
What I specifically did was to spend time in a chair as much as possible, and prepared a large, high-quality chair for the bath. It was a posture with the danger of dislocation from going in and out of the bathtub, and when I was washing my body, I used the chair very effectively. With regard to dangerous actions, I was carefully instructed by a rehabilitation instructor at the time of discharge from the hospital.
Q. It means that if you don't lie to your body, you will have a reasonable life.
A. That's really important. I am happy to be able to move normally somehow, and "It was one hour in the kitchen today" or "It was possible to do only one third yesterday but two thirds today" if you use guidelines such as these, your life will be fun and you will be motivated.
You can tell me how much strength training you can do at home from the hospital, but you cannot do that every day (laughs).
But rather than feeling that pressure, I feel I'm doing housework and walking for shopping in my daily life, and I think it's good for me to have rehab when I move normally.
"It's better to compare with yesterday's self, not with other people."
The next page is the story of " Thoughts from after the surgery"
※ The content of the consultation is just the experience of one person. Consult with your doctor for more information because symptoms and consequences vary from person to person.