Experience with Prosthetic Joints
After hip prosthesis, living actively for now and for the future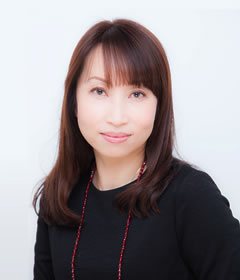 Underwent a total hip arthroplasty in 2011.
Ms. Naomi Hirota
First encounter with hip prosthesis
Ms. Naomi Hirota was diagnosed with congenital hip dislocation of the left leg only 2 months after being born and had to undergo surgery such as acetabular rotational osteotomy early in life. Around the age of 40 the pain worsened again, and in 2011, she underwent a total hip arthroplasty.
Since that time, Naomi has been able to become increasingly more active as a wife, mother, manager of nail school salons, and lecturer at a technical school.
The short interview with Naomi discusses her own experiences with prosthesis based on questions that are often received by people considering hip surgery, and from which we will explore tips for living positively after prosthetic surgery.
Ms. Naomi Hirota's Previous Profile
| | |
| --- | --- |
| 1967 | Born in Gunma Prefecture. Receive a diagnosis of congenital hip dislocation when 2 months old. |
| 1972 | Patient underwent surgery for congenital hip dislocation in Gunma Prefecture. |
| 1977 | Reoperation performed in the Tokyo metropolitan area. |
| 2011 | Underwent left-leg total hip arthroplasty. |
Naomi now manages a Nail School Salon and is a lecturer at a Professional School. Naomi helps people who suffer from the same illness by providing advice based on her own experiences. She also participates in social activities and is involved with volunteering in nursing homes for the elderly and supporting the employment of people with disabilities.
※ The content of the consultation is just the experience of one person. Consult with your doctor for more information because symptoms and results vary from person to person.